Thank you for your continued support, we hope that you can continue to help us deliver more meals! We've been providing meals door-to- door across the Philippines since 2007. See our impact by region.
One food pantry is just not enough.
Around 64% of the population nationwide which accounts for 54.9 million Filipinos are chronically food insecure, according to IPC( Intergrated Food Security Phase Classification) and only ONE food food bank! Hunger Free Philippines is determined to build its first food pantry so that we can feed more people. We are currently accepting donations to acquire a piece of land. Will you help us? Your donation of any amount can truly make a difference.
Are you a hunger fighter?
Help us by becoming a Hunger Free Philippines Ambassador. You don't have to travel to make a difference!
Each Halloween in the United States, kids return home with an overflow of treats. Join us by donating your leftover Halloween candy to children who rarely experience the sweet taste of candy.
Over 60% of Filipino households are food insecure.
In 2019, more than half* of Filipinos lacked reliable access to a sufficient quantity of affordable, nutritious food. We're making a difference by delivering meals door-to-door to those living in extreme poverty. Our goal is to open food pantries and erase the faces of hunger across the Philippines. Can you help us?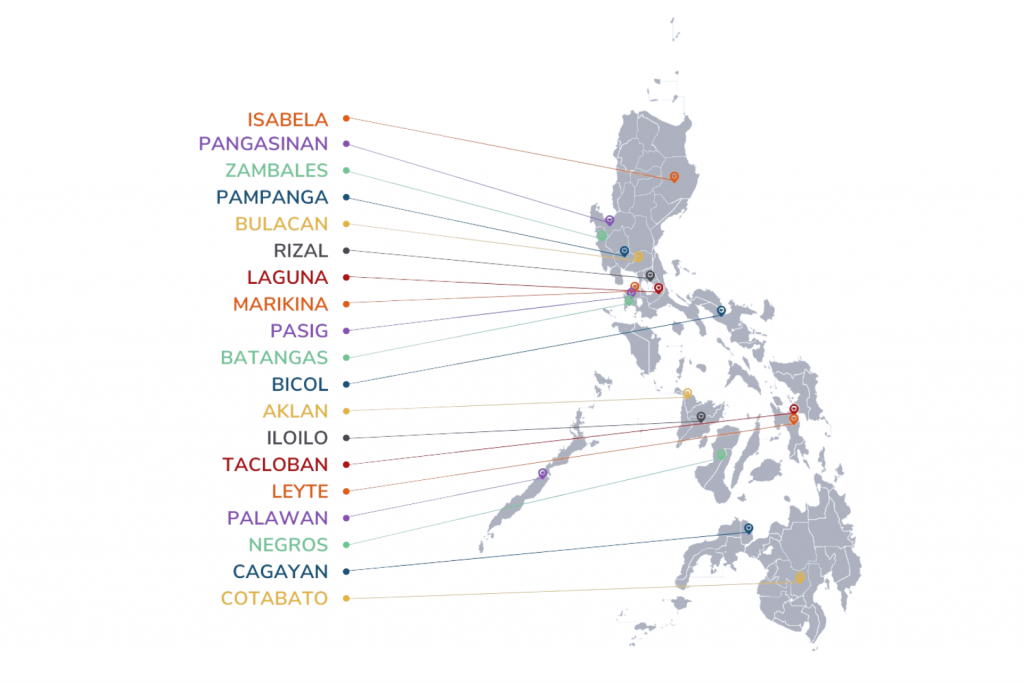 How it's done
Through donations and fundraising

Find volunteers in various areas of the Philippines

Buy food and goods locally to help boost their economy

Deliver meals door-to-door across the country

Teach children to read and write
Our Story
Josephine Bryan, a Filipino immigrant living in Texas, returned to the Philippines to visit her ailing father – her trip almost two decades after her move. After living in the United States and seeing her home country through a new lens, the trip was overwhelming and an eye-opener. She witnessed first-hand the level of extreme poverty in her home country, which moved her to do something to help… Learn about us
Our Programs
During National Gratitude month in November, we send your donated candy to the Philippines, which is a great opportunity to teach kids in the U.S. the importance of giving back to those less fortunate. See how much we raised
Hunger Free Philippines serves meals to communities across the Philippines. Together we have served thousands of food-insecure families. Help us keep serving food.
Access to nutritious milk is important, especially for nursing mothers and their children. Each Mother's Day, we fundraise to give to underserved and less fortunate moms nationwide. Learn more
Our Partners